Converting Assets
Converting is the process of going between any of the supported xAssets (including XHV).

Click on Convert.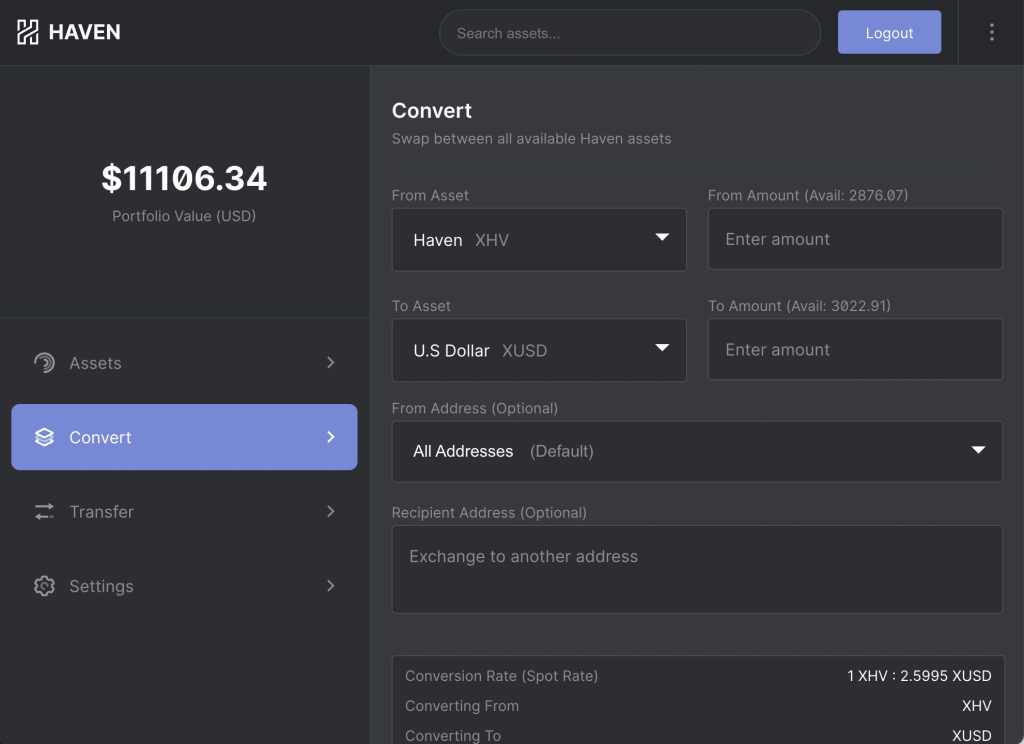 You can choose to convert in your own vault or convert and transfer to another vault. To convert to yourself leave it blank or choose another address to convert to.
NOTE: It is strongly recommended that you do NOT carry out conversions to exchange addresses as this can cause issues with being able to prove the transaction and may also take a long time to show up due to the lock times used in conversions.

Simply insert how much XHV you would like to convert to xUSD or vice versa, and you will be shown how much xUSD you will be receiving and the price you will be offshoring at. Example shown below shows an offshore of 50 XHV to 129.97 xUSD at the price of 1XHV=$2.5995 with the default 21 day unlock time.
Once complete click on PREVIEW to check the transaction details (including fees) before completing the conversion.
IMPORTANT: Due to the way Monero (and therefore Haven) works you may have a portion of your balance locked up for ~20 mins (10 blocks). In the confirmation box there is a warning on the amount of coins that will be locked up for this period. It is important that you read and understand this before completing the tx.