Sending
Sending XHV– All you will need is the address you wish to send to. This will either be your exchange wallet address or another vault's address.
Click on Transfer tab as shown below and select the Send option. Select asset and amount and then in the "Recipient" section fill in the address of the receiver as shown below.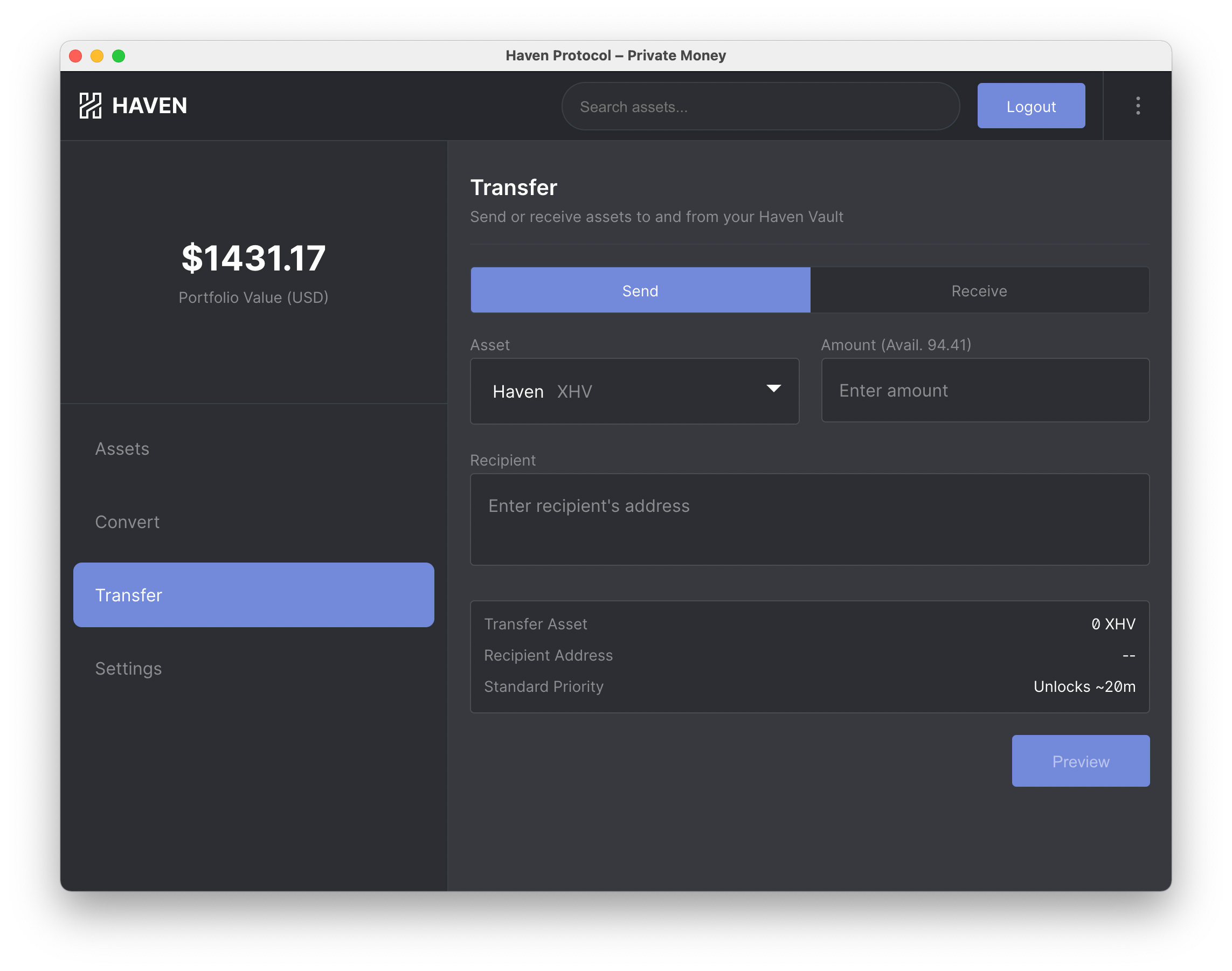 Once you are happy with the transaction click Preview which will display a Transfer Confirmation box (shown below) If you are satisfied with the transfer check the "I reviewed the transaction and I accept the Fees and Terms" box click Confirm and your funds will be sent immediately.