Vault Status Checker
You can find some useful information about the sync status and vault version by clicking on the 3 dots in the top right of the vault screen.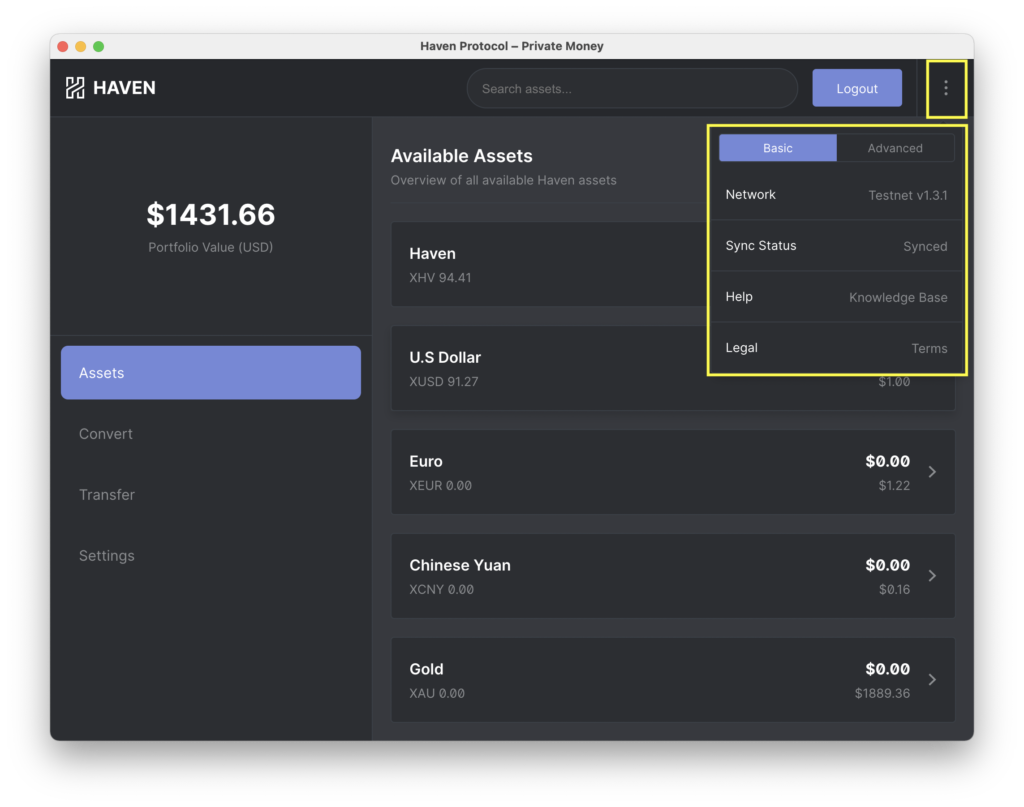 Inside there are 2 options Basic and Advanced.
Basic: shows the vault version and sync status as well as links to the Haven knowledge base and Legal terms.
Advanced: gives users the option to refresh their vault. This can be useful if you are having issues with stuck or missing transactions.