Cryptocurrency Checkout Now Accepts XHV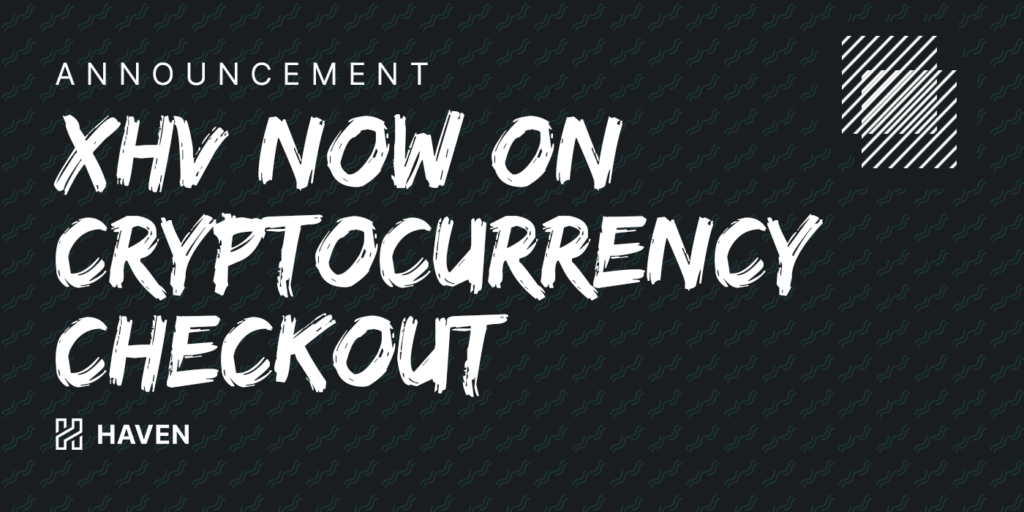 Cryptocurrency Checkout
What is it?
Cryptocurrency Checkout provides non-custodial payment gateway plugins on eCommerce and social platforms such as Shopify, Woo Commerce, Twitch, and Facebook.
This means that any online store using Cryptocurrency Checkout can now choose to accept XHV, further enhancing the protocol's accessibility and usability.
This is live now. See https://cryptocurrencycheckout.com/coin/haven
Crypto Payment Gateway
Cryptocurrency Checkout includes multiple payment options, including 1-click payments in desktop wallets, scannable QR codes on mobile devices, or manual input for merchants allowing direct payment from exchanges.
Pay No Fees
Cryptocurrency Checkout is free. There is no fee for connection or use, other than the standard blockchain processing fees.
An anonymous community member facilitated haven's integration into the Cryptocurrency Checkout. Thanks to those involved. We have a fantastic community.
For more information on Cryptocurrency Checkout, visit – https://cryptocurrencycheckout.com/