 Haven is an ecosystem of untraceable assets that enables users to anonymously exchange currencies and assets directly within their vault, with complete privacy.
An offshore bank,
without banks.
Haven enables anyone, anywhere, at anytime to exchange assets directly within their wallet –– without middlemen, custodians or third-parties.

Algorithmic
There's no governing entity, users or group defining exchange rates.

Decentralized
An open-source, community-led project that hasn't received any initial funding

Infinite Liquidity
Haven is slippage-free, enabling you to exchange any amount of money.

Low Fees
Transfers cost fractions of a cent, making it one of the cheapest protocols on the market.

No Middlemen
All exchanges and transfers are done on-chain, with no counterparties or middlemen.

Untraceable
Transactions and exchanges cannot be linked or traced, providing ultimate privacy.
Simple & Intuitive
Products
You don't need to be a computer scientist to use Haven. We provide a range of different products handcrafted and tailored to any type of user.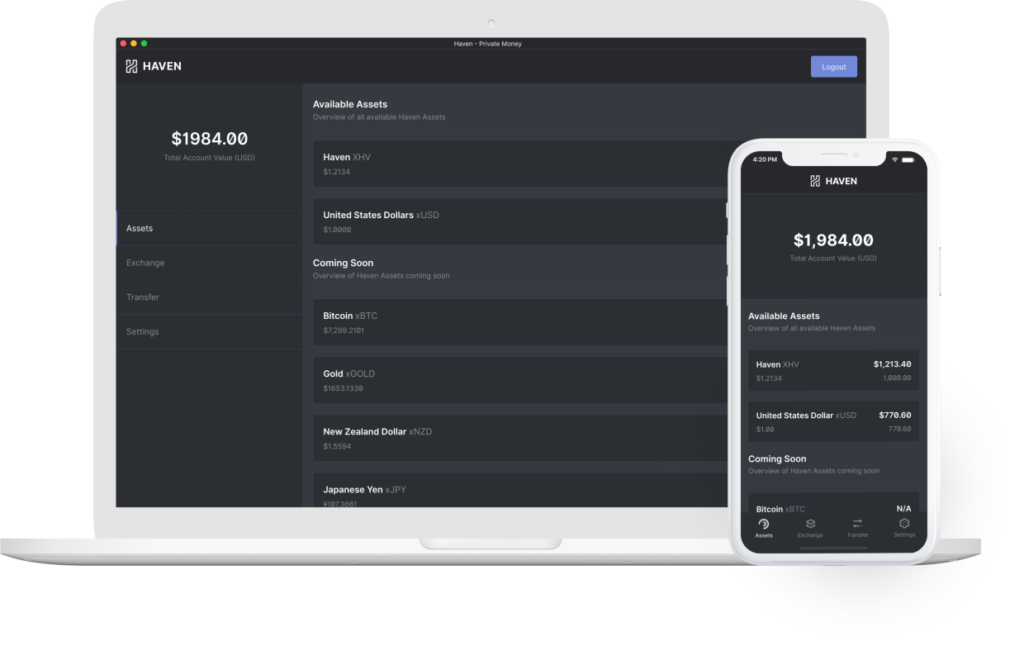 Grassroots &
Community Led
Haven is an open source, self-sustainable technology, that is funded by a 5% block reward and offshore exchange fees.
Ready. Set. Go.
Create a Vault
Haven Vault is where you can privately store, exchange and transfer assets,
or you can View All products for different operating systems.
Join the community