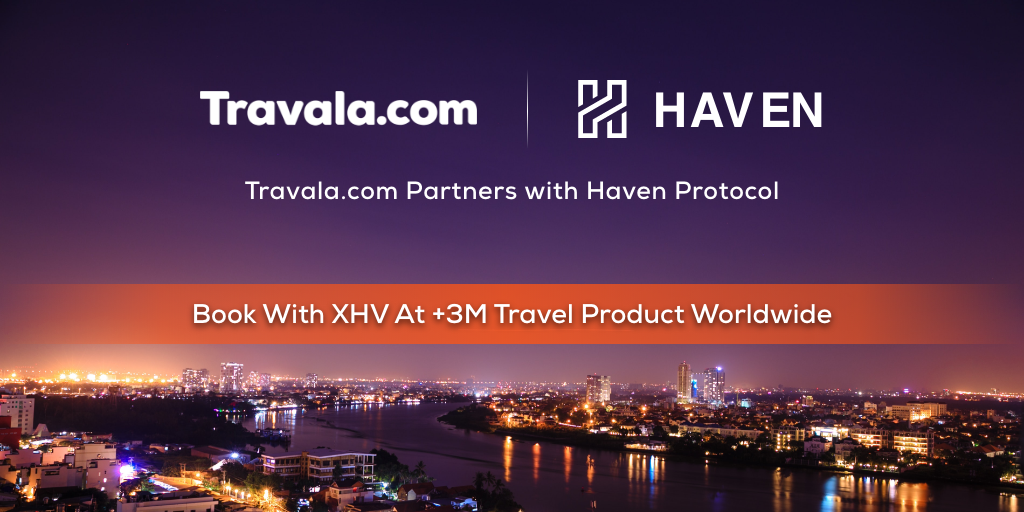 We're very pleased to announce a new strategic partnership for Haven. We have joined forces with the global travel company https://www.travala.com/ for Haven users to be able to book hotels, accommodation, flights and activities across the globe using XHV.
Travala offers over 2 million places to stay and over 600 airlines for booking flights to virtually any destination worldwide all soon to be payable with XHV.
The XHV integration work will be commencing shortly with plans to add xUSD in the near future.
This is another important step forward for the project to help increase utility for users as we seek to expand Haven and make it the go to choice for anyone who values their privacy, wants to take control of their financial lives and pay the way they choose.