Introducing Haven xUSD Debit Card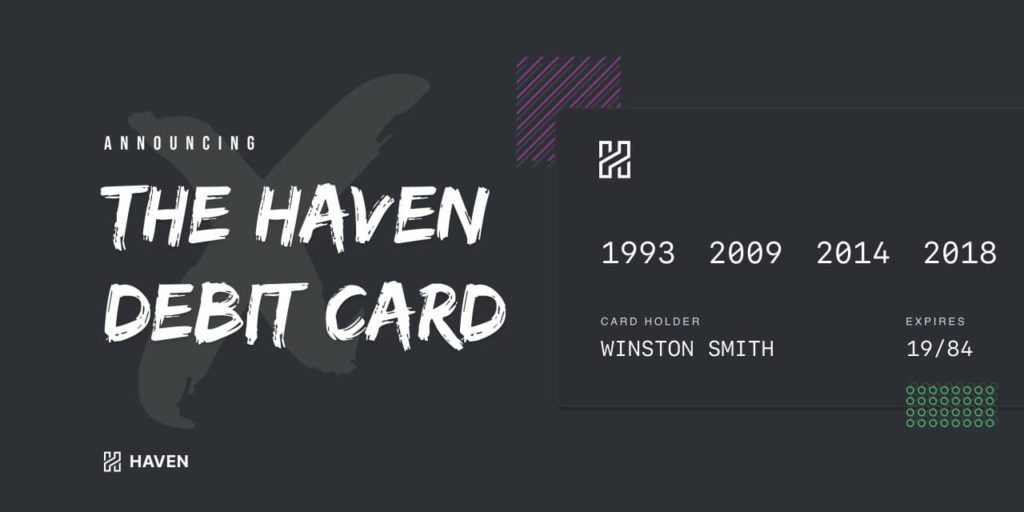 In another exciting week for the Haven team, community and holders, we're delighted to announce the next big step forward in Haven Protocol utility. We have partnered with Ternio to offer Haven xUSD debit card on the BlockCard platform. Subscribers will have access to a physical debit card, that pulls funds directly from their own xUSD vault. The fully-featured card enables instant transaction, ATM withdrawals, cash transfers as well as Apple, Google or Samsung Pay support.
BlockCard utilizes the worlds largest card network, reaching 70+ million merchants, in over 200 countries.
A bank account in your pocket
A new Haven Card app will enable quick account management, balance checks and transfers, available on both Apple and Android devices.
Retail Deposit
Where supported, cardholders will be able to buy xUSD, as a way to transfer funds into crypto. Retail deposits are supported by Walmart, 7-11, Western Union and Moneygram and many more.
How will it work?
To get started, you will need to register, deposit funds and KYC to receive your card. A virtual card will be available instantly, via the app.
Registration will be open in April, but you will be able to pre-register interest on a new Haven Card here: https://havencard.io/