KuCoin Trading Competition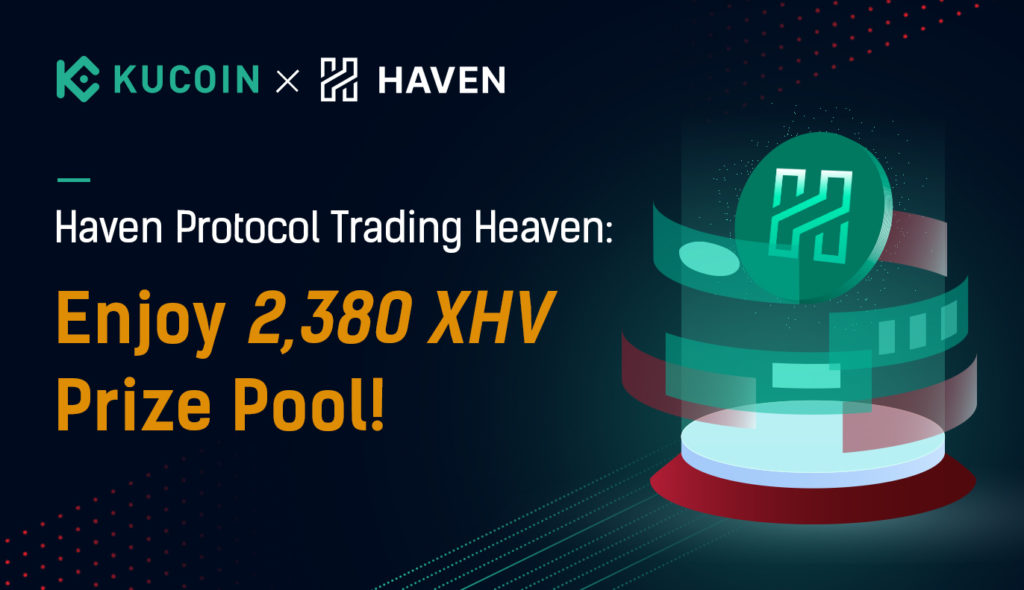 Starts 10am GMT – 11th Jan 2021
KuCoin are running an XHV trading competition, to raise awareness to their users. Take part in these activities to win.
Activity 1: Haven Protocol Lucky Draw 3 XHV for Each Winner!
During the campaign period, users who pass KYC1, whose net deposit volume (deposits – withdrawals) reach 50 XHV on KuCoin, will automatically be entered into the lucky draw.
Activity 2: Become a Top 10 Trader – 1,150 XHV prize pool
The top 10 traders with the highest net buying volume (buys – sells – withdrawals) of XHV on KuCoin will win a share of 1,150 XHV in rewards!
Activity 3: Participation Rewards – 930 XHV prize pool
Users who pass KYC1 and have a XHV net buying volume (buys – sells – withdrawals) that reaches 100 XHV or more on KuCoin will evenly split the 930 XHV prize pool.
KuCoin will promote this today through site and app banners, social media, and large email promotion. They are expecting over 6,000 users to take part.
For further information visit https://www.kucoin.com/news/en-haven-protocol-trading-heaven-enjoy-a-2380-xhv-prize-pool